1. Boeing
Each year, the Disability Equality Index (DEI) compiles a list of companies and organisations that are considered the best places to work with regard to their support and inclusion of individuals with disabilities. Companies scoring 100% on the 2018 list include HP, Intel, L'Oreal, Microsoft and Mastercard.
Among these companies is also Boeing, the multinational American corporation best known for its design and manufacturing of planes around the world. As outlined on its website, Boeing is a company which strives for a diverse workplace and is committed to "providing a work environment for all employees that is welcoming, respectful and engaging, with opportunities for personal and professional development."
Boeing's score of 100 out of 100 on the 2018 Disability Equality Index is testament to the company's leadership in diversity and inclusion efforts in the community and throughout the industry. The company believes that an inclusive workplace environment, as well as equal opportunities to all individuals, are "vital to creating advanced aerospace products and services for our diverse customers around the world".
In a 2012 documentary on Boeing's inclusive workplace environment, Joel Barish interviewed deaf and hard-of-hearing Boeing employees on how their workplace makes them feel included. Employees such as Perfecto stated that his colleagues prefer his work over that of the other employees due to his heightened sense of sight and focus, which he owes to his deafness. Perfecto stated that, "The deaf workers prefer to do the riveting and drilling, since it is very visual and we're good at that."
To support its diverse range of employees, Boeing hosts Diversity Councils made up of employees and executives. These councils aim to improve the overall diversity within the company, as well as the "implementation of organizational diversity plans". Boeing also provides employee-led Business Resource Groups, designed to "promote diversity within the company and strengthen networking". These groups are made up of individuals who share a common characteristic, such as gender, disability, or cultural background.
2. NorthLink Ferries
Another transport company improving the way it supports its diverse range of customers is UK ferry company NorthLink Ferries. NorthLink Ferries have recently introduced a new sign language interpreter service for people who are deaf or hard-of-hearing, which aims to improve and make the experience of using their ferries more accessible.
NorthLink Ferries have teamed up with InterpretersLive!, a service provided by Sign Solutions. The service connects deaf and hard-of-hearing individuals via video link with an interpreter, who relays the conversation taking place between customer and employee.
The introduction of the interpreter service means that the overall experience for people who are deaf or hard-of-hearing of booking and enquiring about a ferry service is much simpler. The service is provided from 08:00 to Midnight, seven days a week, and only requires a webcam and Flash player.
NorthLink Ferries' decision to improve its accessibility to all individuals comes at a time when the deaf and hard-of-hearing community in the UK is growing. Companies increasingly need to acknowledge and support individuals with disabilities as welcome customers. According to the British Deaf Association, around nine million people in the UK are deaf or hard-of-hearing, which equates to about one in every seven people; around 50,000 deaf and hard-of-hearing individuals in the UK use BSL as their preferred language.
Other UK organisations also using InterpetersLive! for their deaf clients include Virgin Media, the Isle of Man Government, Devon County Council, Three, and the City of York Council.
3. Microsoft
Microsoft also promotes inclusion and diversity among its employees. Like Boeing, Microsoft received a 100 out of 100 score on the 2018 Disability Equality Index thanks to its efforts to build "an inclusive culture that celebrates amazing skills, experiences, and backgrounds that all employees bring to the company."
One way that Microsoft promotes inclusion in its company is through its annual Hackathon event, which encourages Microsoft employees all over the world to come up with new ideas for the company, and work with one another to potentially make these ideas come to life. As highlighted in an interview with Windows Central, deaf software engineer Swetha Machanavajhala took this chance to make her idea for an app for the deaf and hard-of-hearing a reality. Swetha's idea came second place in the Hackathon and eventually became a fully-fledged product in the form of the 'Hearing Al App'.
Without Swetha's sensitivity "to the needs of others facing similar challenges", as she states in her interview with Windows Central – as well as Microsoft's mission to ensure the inclusion of all employees – the deaf and hard-of-hearing community would not have access to have this app which visualizes sound, notifies the user of sudden changes in sound and provides a speech-to-text tool.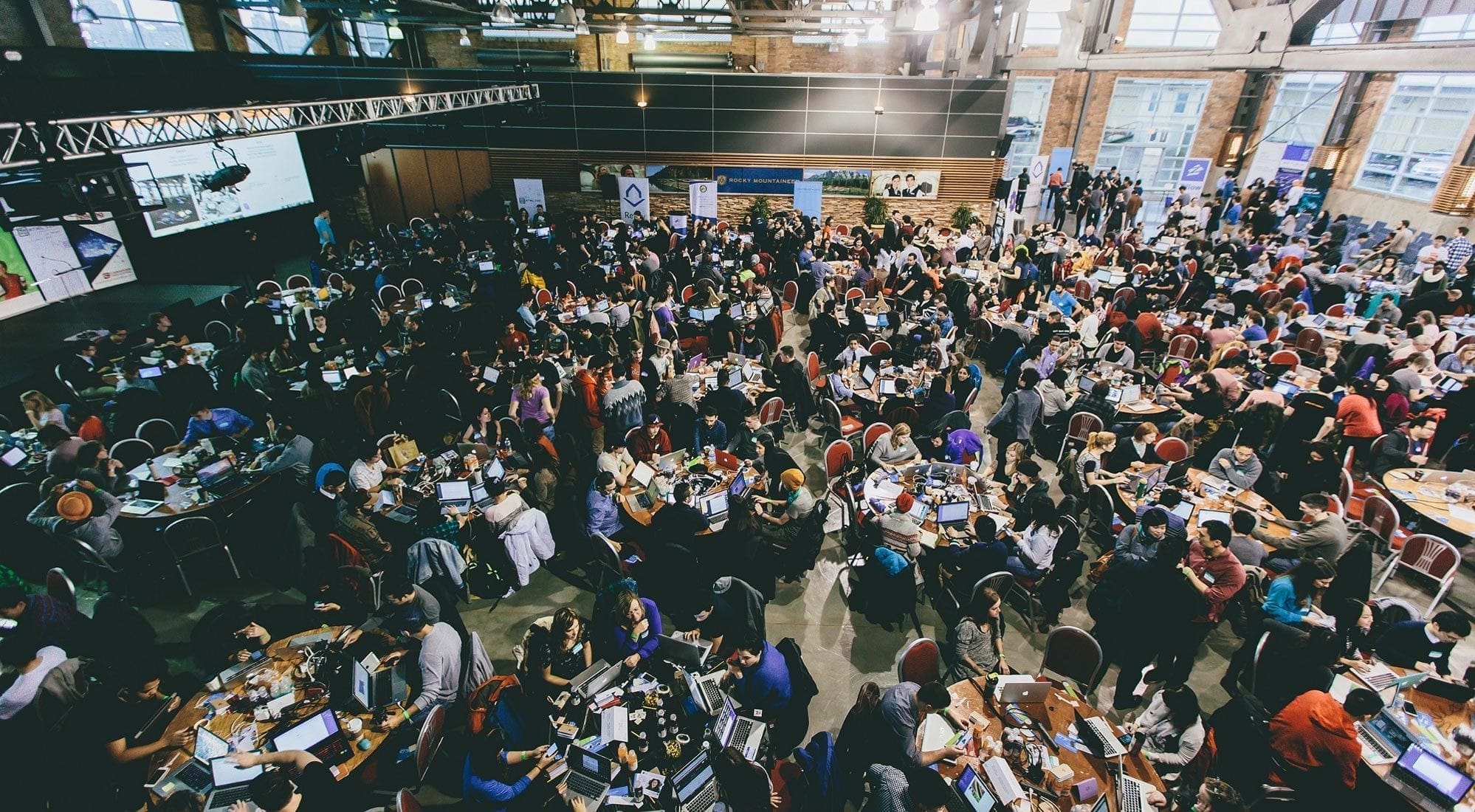 If you'd like to learn more about what your company could do to make your workplace more inclusive, get in touch!